NYSC YEAR: A STRATEGIC TIME TO PLAN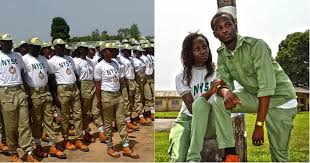 Achieving a University/Polytechnic degree is sure a milestone in the life of many regardless of what the economic realities of today portends. In the words of Yusuf Malala, the Pakistani Nobel prize winner – "Gun can kill a terrorist but education will kill terrorism". This quote shows the importance of education in the life of any individual. For a graduate, it is believed the person should be found worthy in knowledge and character to help shape the society because the essence of education is to add value to one self and his/her society. It is on this backdrop that the wait for national service call-up is one which most people look forward to as many new graduates consider it a time to regain sanity after the academic rigour they have been through in the past 4 – 7 years (depending on the course of study of such graduate). Many have other reasons for anticipating the mandatory service year, although this piece won't explore some of those reasons beyond the strategic planning to position corps members for meaningful engagement after the service year. No doubt the service year is a time to socialise, have fun, but more importantly it is a time to be used to network and hone soft skills necessary for the dynamic society we live. As book knowledge is not enough to navigate through the ever changing world we have found ourselves as humans.

The importance of the scheme can't be overstated. In the past and also in recent times it has led to some individuals losing plum jobs because of the lack of the "Discharge Certificate" usually given to graduates who have successfully completed the one year scheme, as it is a national requirement to be employed in a graduate role in the country; both in the private and public sector. The National Youth Service program has become a part of the existence of University and Polytechnic graduates of Nigerian descent (whether the graduate schooled in Nigeria or overseas) since the commencement of the scheme some 46 years ago. Some proponents are of the opinion that the scheme has outlived its usefulness and as such should be disbanded while others are of the view that the scheme needs to be realigned to present day realities. Well, the crux of this piece is not to debate those views. The essences are to address some golden tips for navigating through life, post NYSC, to would be corps members, present serving corps members and those who have recently completed the scheme.
Amidst pop and glamour that usually characterise passing out parade (POP) which officially signals the end to the service year, the euphoria of being a corps member begins to fade off and reality begins to set in. This is not unusual as many have been through it including yours truly. But many a times, lots of graduates are always at crossroads on what to do after the euphoria of graduation and NYSC clears from their eyes. To be honest, life after NYSC is a critical time in the life of many, more importantly people with little or no strong family background or those without fate in the system and those lacking the zeal to do the grind in competing with others for the limited opportunities in a country like ours. A writer once wrote that not making lee way after service year in Nigeria could make one doubt one's religious belief. How true is this assertion? I will leave you to determine that yourself.
At this juncture, it is imperative to lay emphasis on strategic planning during NYSC. An old long saying of Benjamin Franklin "If you fail to plan, you are planning to fail" is valid and still valid till date. I am certain the sage must have made this golden statement out of the realities that confronted him during his times. Planning is essential in achieving success in whatever endeavour one chooses to pursue in life. In planning for life after NYSC, like any other human endeavour, it is important to have set goals that are specific, measurable, assignable, and realistic and more also, time bound. In being specific, you need to ask yourself, do you want to be an employer of labour, an employee or pursuing those innate talents of yours. Whichever one you decide to pursue, fulfilment is key, remember! Whether to be an employer is your goal or being an employee in a blue chip, or that screen diva that everyone looks forward to his or her performance whether in Arts or Sports, it is achievable. Your dreams are valid as long as you work the talk!
The Money Talk: This brings us to the money talk, the first thing in the plan. A Yoruba adage says "Owo ni keke iyin rere" loosely in English "Money is what propels the gospel". This shows how important money is in executing any plan whether in business, government or the domestic front. In the context of this piece, the money to pursue the opportunities after NYSC is what we are interested in as there is an increasing need to be financially independent to a certain extent after the service year before one gets a meaningful engagement that will be yielding some income. With the above said, there is need to develop saving culture by corps members. The excuse most ex corps members in my circle give is that the allowance during the service year is meagre and not enough to cater for their personal needs. As a fact, the sum is meagre but there is need to plan around it in order to save one self the embarrassment in having to beg people for money to do basic things like hair grooming, transport fare to attend an interview or business opportunity or something as basic as telephone voucher for internet subscription which is an important need in this age and times. There are lots of other things you need money to buy or achieve before that opportunity or dream materialise; I can't state them all as our need varies from the next person depending on the lifestyle we live or have chosen to live.
To be continued….